Medrad Envision CT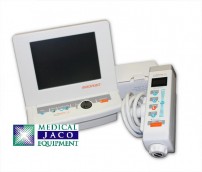 Description:
Medrad Envision CT ECT700 & EDU700 With Injector
Used for injecting contrast medium into humans for diagnostic studies using Computed Tomography in CT applications.
Includes: DCU (Display Control Unit), HCU (Head Control Unit) Injector Head, and MCU (Master Control Unit). Pedestal mounted.
Price: Call or email for price.