Kodak Direct View 825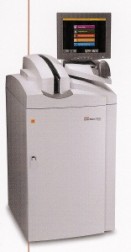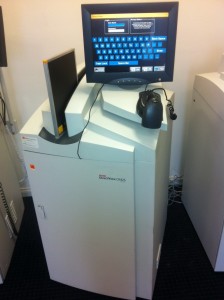 Description:
Robust and reliable, this single-cassette system uses the same rigid cassettes as CARESTREAM DIRECTVIEW CR 850 and 950 Systems, and is recommended for facilities seeking to leverage their investment in these systems. Optional long-length imaging with seamless stitching software optimizes orthopaedic image capture.
Learn and use the system quickly with an intuitive interface designed for simple, consistent operation across all CARESTREAM DirectView CR and DR systems.

Save time and effort with an integrated bar-code reader for patient/cassette/exam ID.

Support increased diagnostic confidence and reduced reading time with available CARESTREAM DirectView PTS software

Complete an exam in as little as four screens, depending on system configuration.

Support multiple users with optional CARESTREAM DirectView remote operations panels.

Store approximately 2,000 images online for rapid recall.

Minimize errors with a system configuration that prohibits distribution without image approval.

Integrated UPS provides battery support during power outages for completion of current processing and orderly shutdown.
Price: Call or email for price.