GE Logiq P5 Premium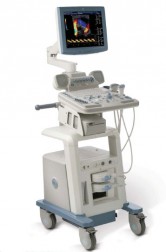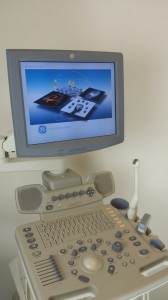 Description:
The LOGIQ P5 Premium is a high performance, highly mobile and easy to use multipurpose color Doppler Ultrasound imaging system designed for Obstetrical, Gynecological, Cardiac, Musculoskeletal, Vascular, Urological, Small Parts, Superficial, Pediatric, Neonatal, Transcranial, Abdominal and other applications.
– 15 inch TFT LCD Monitor
– Premium Pkg.
– Spatial Compounding and Speckle Reduction
– Color Doppler, PW Doppler, M-Mode, Angio
– ATO, Basic, Logiq View
– DICOM, CrossBeam, SRI (Speckle Reduction Imaging)
– Easy 3D, Elastography
– B-Flow, Sector Probe, Virtual Convex, THI, CD Writer
– OB/Vasc/Card Calc.
Includes:
4C (2-5 MHz) Convex probe Used Tested
E8C (4-9 MHz) Endo-cavity Probe, Used Tested
Price: Call or email for price